The NNV celebrates its 100th anniversary by putting two female Physicists in the spotlight every other month: one from the past and one who is active today. In doing so, they bring attention to how women fared in Dutch physics over the past 100 years. This issue revolves around Caroline Emilie Bleeker and Marjolein Dijkstra.
Caroline Emilie (Lili) Bleeker (1897-1985): quirky, successful, and lonely at the top.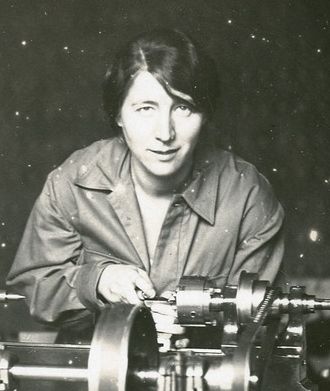 "According to one female employee, Bleeker invariably tried to balance the ratio of the sexes."

After a flying start at Leonard Ornstein in Utrecht, Lili Bleeker conquered the world with the phase-contrast microscopes that Nobel laureate Fritz Zernike built in consultation with her.
Marjolein Dijkstra (1967-): taking sharp edges off the competition
"It's a very persistent problem that we are losing a lot of women in the Netherlands"
Born when Bleeker had already parted company, Marjolein Dijkstra now leads the successful research group Computer simulations of Soft Condensed Matter at the Debye Institute for Nanomaterials Science, which is housed in the Leonard S. Ornstein Laboratory in Utrecht.
Read the full issue of the NNV here.