11 november 2016
The Royal Netherlands Academy of Arts and Sciences has announced two special election rounds to select a total of sixteen female top academics for membership. KNAW hopes that this decision will contribute to better representation of women at important positions in academia. .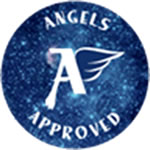 The immediate cause for the initiative is the upcoming celebration of the Westerdijk year: on February 10, 2017, it was a hundred years ago that Johanna Westerdijk gave her inaugural lecture at Utrecht University. The plant pathologist, former director of the KNAW Central Agency for Fungal Cultures, was the first female professor in the Netherlands.
The KNAW currently has 556 members, 13 percent of whom are women. If you look at the members under 65 years, the percentage is slightly more favorable, at 24 percent, than the national average for female professors, which is 17.1 percent.
With this extra round, the KNAW wants to catch up and effectuate a flywheel effect: as the number of female members grows, there is a larger chance that excellent female researchers will stand out and be nominated.