Fourteen female professors will be placed in the classic portrait gallery of the Senate Room of Leiden University. The painted portraits will be unveiled on 8 March - International Women's Day - by former OCW minister Jet Bussemaker and rector magnificus Carel Stolker.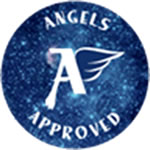 Until now Sophia Antoniadis was the only woman with a portrait out of 118 professors. It is time for a change, according to the Executive Board. The new portraits are a continuation of the initiative of Athena's Angels in March 2016: for a month, only photo portraits of female professors were displayed in the Senate Chamber. The Angels - professors Eveline Crone, Naomi Ellemers, Judi Mesman and Ineke Sluiter - wanted to ask for more space for women in science, both literally and figuratively. The Executive Board embraced the action and felt it was time for a structural change. The number of female professors at Leiden University (including LUMC) is increasing. In 2017, more than 26% of professors were female.
Reflection of university history
The classic portrait gallery of Leiden's most renowned scientists in the Senate Room has so far been diplayed mostly men for various reasons. The portraits were intended to reflect more than four centuries of university history and the first female professor, Sophia Antoniadis, did not arrive until 1929. In addition, the portraits must have been painted by a good painter and were not given a place in the gallery until after the death of the scientist.
Break the tradition
That tradition is now broken. The fourteen female (emeritus) professors are all still alive. They have been nominated by the seven deans of Leiden University because they have carried out groundbreaking research in their field. These fourteen professors are archaeologist Corrie Bakels, remedial educationalist Ina van Berckelaer-Onnes, neuropsychologist Eveline Crone, astrophysicist Ewine van Dishoeck, social-psychologist Naomi Ellemers, art historian Willemijn Fock (her portrait will be in the Senate Room later this year), transplant biologist Els Goulmy (LUMC), archaeologist Corinne Hofman, Arabist Remke Kruk, historian Nicolette Mout, development biologist Christine Mummery (LUMC), literary expert Mineke Schipper de Leeuw, classicist Ineke Sluiter and religious scientist Ernestine van der Wall.
Renowned painters
The elected professors, in consultation with the university, were free to choose who would portray them. They are renowned painters: Bart Holt (Goulmy), Frank Leenhouts (Mummery), Ineke Pijn (Van der Wall), Joanna Quispel (Schipper de Leeuw), Adolfo Ramon (Kruk), Carla Rodenberg (Berckelaer-Onnes, Van Dishoeck), Roderik van Schaardenburg (Bakels), Fred Schley (Crone and Sluiter), Viktoryia Shydlouskaya (Ellemers), Eva de Visser (Hofman), Anju van Wersch (Fock), Sylvia Willink (Mout).
Read the message of Leiden University here
Read a report of the opening here
Read the story behind the portraits of the women here