José van Dijck (55) has been voted the most influential woman of 2016 by monthly magazine Opzij. The first female president of the Royal Netherlands Academy of Arts and Sciences (KNAW) has proved to be a champion of more diversity, openness and better cooperation in science - and everything as a service to society. 'Innovation requires a lot of invisible effort.'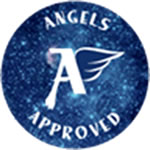 'Van Dijck is the first woman to hold the position of president of the Royal Netherlands Academy of Arts and Sciences (KNAW), an enormous step in a traditionally male stronghold', according to the jury report. 'With just 17.1% female professors in the Netherlands, the academic field is lagging behind in the field of diversity,' says Opzij editor-in-chief Irene de Bel, who is part of the jury. "That is why it is extra important that Van Dijck, as a woman, has made such a strong commitment to greater diversity." Achieving her top position is a merit in itself, but what also contributed to her selection as the most influential woman in 2016 is her visibility, as she manages to bring science closer to society (including the National Science Agenda) and that she has a clear vision of the future of education and research.
Van Dijck is excited for her field that she is number 1. 'I represent academics in the Netherlands and I think that they really deserved this. For me, influence means being able to contribute to the education of young people. That, as a teacher, you can invest in young minds. How they develop, get their ideas, go out into the world and change and control it.'
Opzij announced the annual Opzij Top 100 most important women on Monday evening in the Stadsschouwburg (the town theatre) in Amsterdam. De Opzij Top 100 consists of 10 x 10 women in various categories. This year, the jury consists of chair Sybilla Dekker (Talent naar de Top), Maria Henneman (Henneman Media Management), Bercan Günel (NGL International and Woman Capital and supervisor), Laetitia Griffith (Council of State and supervisor) and Irene de Bel (editor-in-chief of Opzij). It is the first time that four women entered the list at the number 1 position: Khadija Arib (category: Politics), Petri Hofste (category: Regulatory Authority), Francine Houben (category: Entrepreneurs) and Susan Duinhoven (category: Business). Ionica Smeets (37) is the youngest top woman and 16% of the is 45 or younger. In previous years, the jury primarily took the power that women have into account, but this year more emphasis was put on how women use their influence. Are they committed to more diversity? Are they role models for other women?
José van Dijck takes over the number 1 position from minister of Defense Jeanine Hennis-Plasschaert. The new Opzij with the complete Top 100 is in store from 11 October. More information about the lists from previous years can be found a opzij.nl/top100.(in Dutch).;