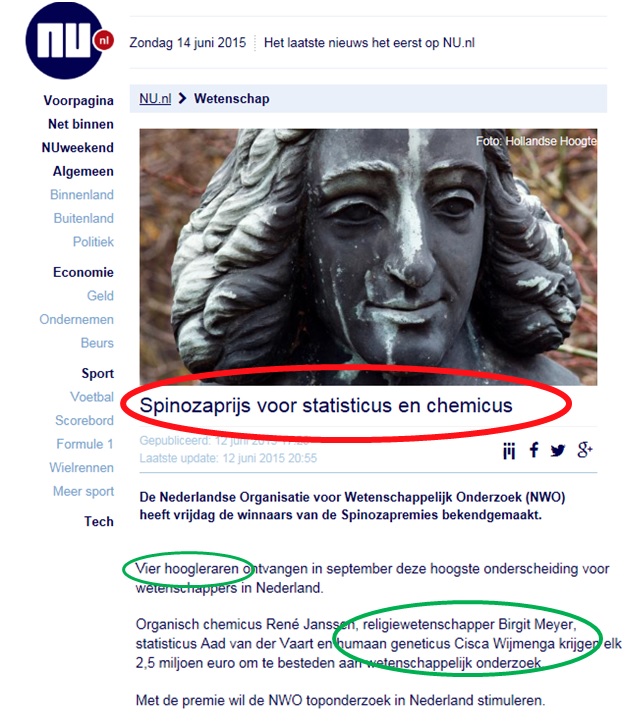 The news of June 12, 2014. Four winners of the Spinoza Awards are announced: two men and two women.
Goed gekozen, NWO!
Maar wat zien we nu?
Op NU.nl worden slechts twee van de vier in de kop van het artikel genoemd: de (mannelijke) statisticus en de (mannelijke) chemicus.
Ongelukkig toeval of impliciete gender bias?
Beter opletten, NU.nl!!